Hi! I wanted to do an update post and also a Paris one because it's taking me so long to finish my Paris posts!

I had so much fun this long weekend. Monday was Memorial Day so I did not have to go to work. Good times! I went to Tomales Bay which is about an hour and a half drive from San Francisco for oysters and barbecue. This was my first time going to an oyster farm! We brought so much food and bought too many oysters! We couldn't finish all of it and had to give the rest away. I also ended up shopping again today because there were so many sales going on because of Memorial Day! Urban Outfitters had a sale and it was a take an additional 50% off on existing sales. Ok I have so many pictures! I also got a really bad sunburn on my shoulders because I'm stupid and forgot to put on sunscreen!! haha!
We got the oysters! All 50 0f them!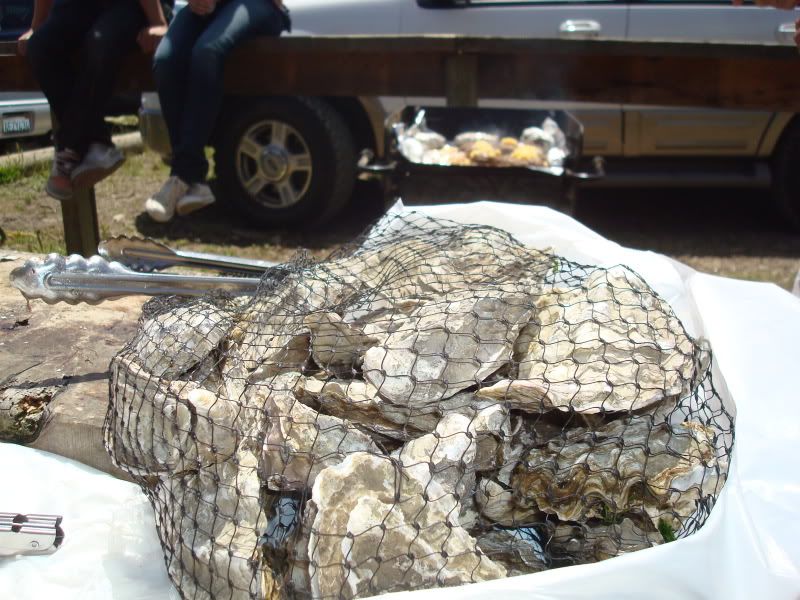 Got the grill going!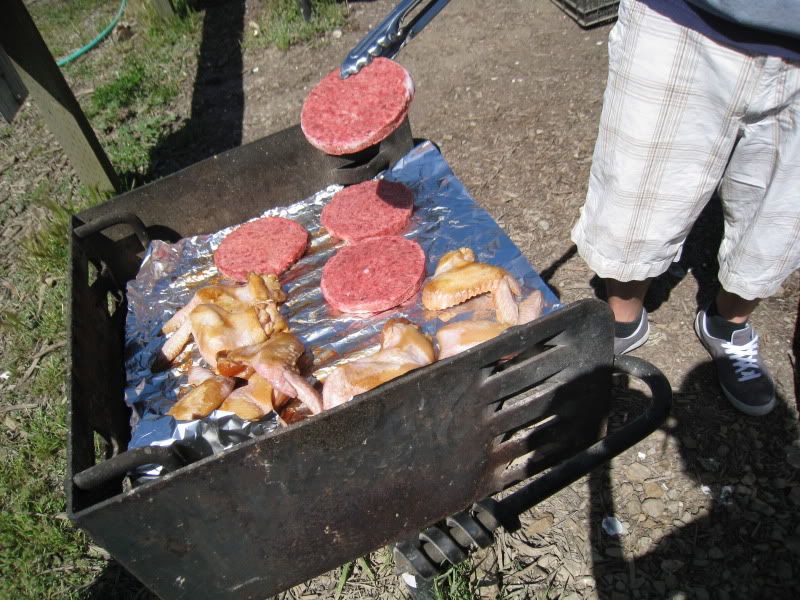 Got the oysters on the grill!!
The boy is shucking oysters! I'm being stupid! He said the oysters were so hot after being grilled and all.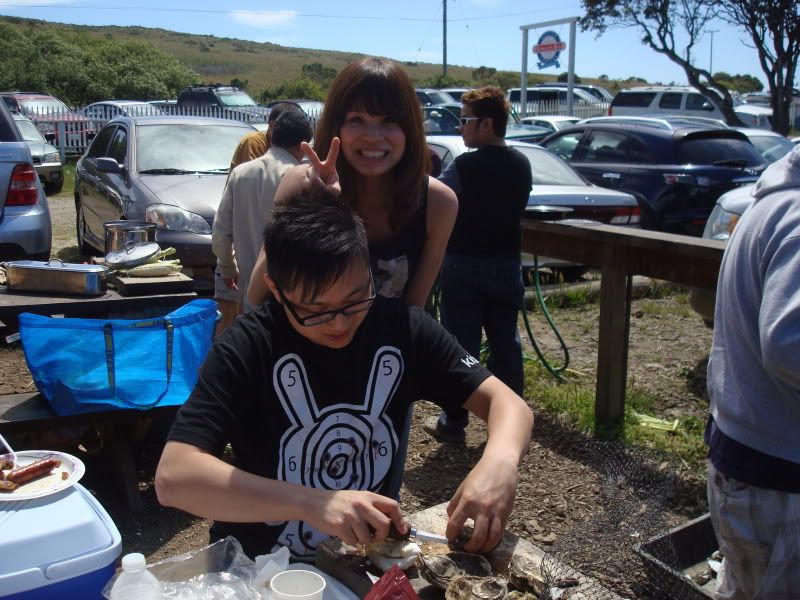 What a huge oyster!! Can hardly fit in the shell!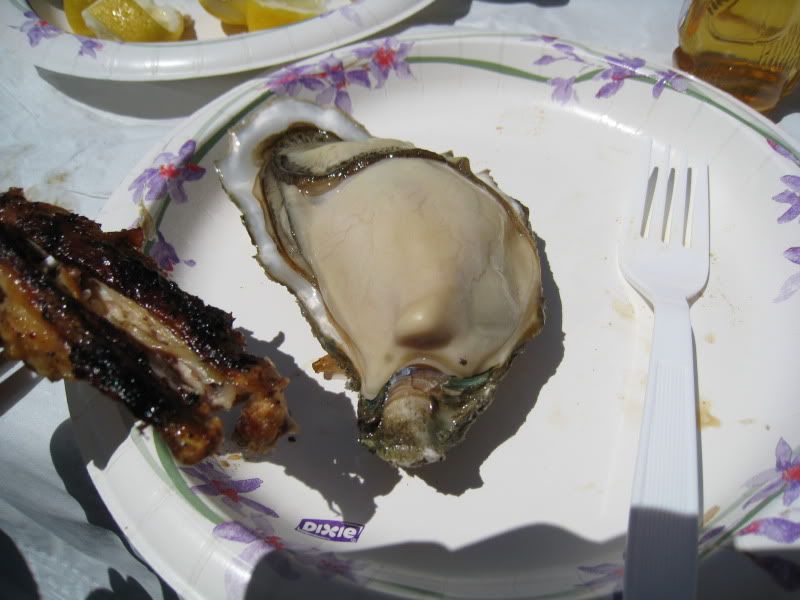 Eating chicken wings!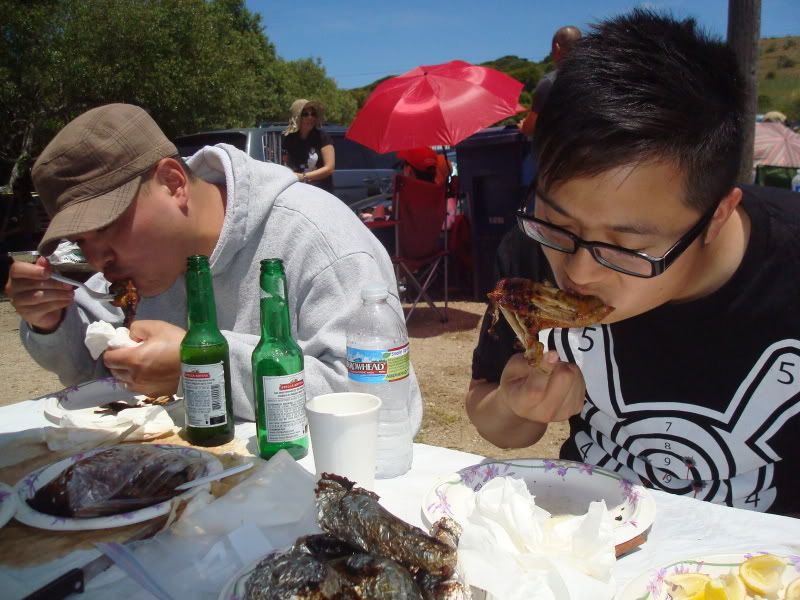 It was so hot... we needed an umbrella haha! All the food on the table were melting like the pack of cheese!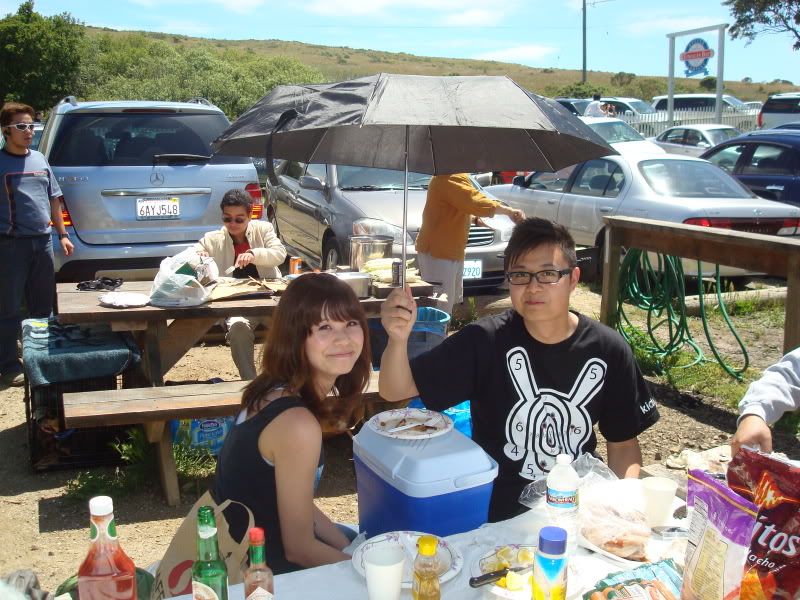 Just chilling now... nice day yea?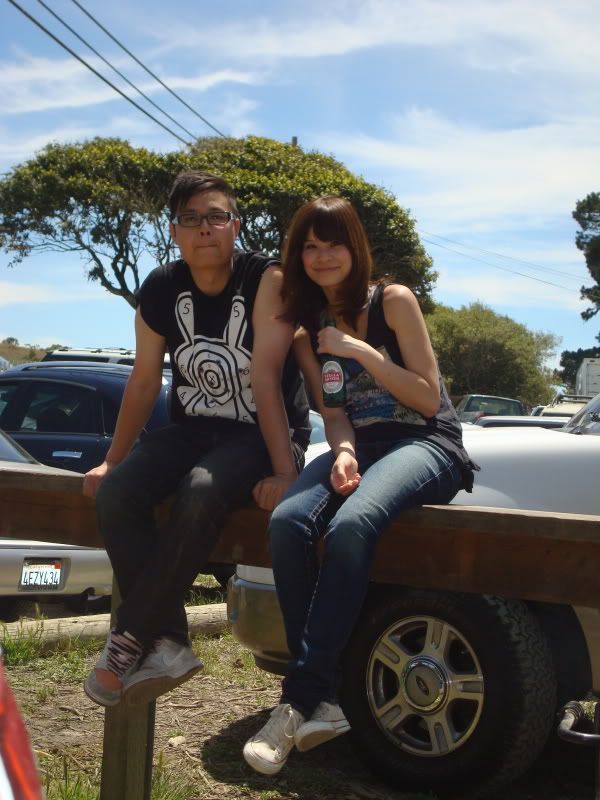 Let's just say I wasn't prepared for the sun... no cap, no sunscreen, and no shorts! haha!! I probably won't go back for bbq again because I can just do that in my backyard or Golden Gate park. The drive was pretty bad because it was all mountain roads! We can buy cheaper oysters at Asian markets for grilling too. It was a very fun experience though!


Alright now back on track with the Paris stuff. Sainte Chapelle is my favorite little chapel in Paris!! It's so beautiful and is a great example of Gothic architecture. I was like WOW when I was inside haha! Too bad I didn't get a good picture of the outside. Doesn't matter because the inside was just amazing!
Bottom floor of the chapel.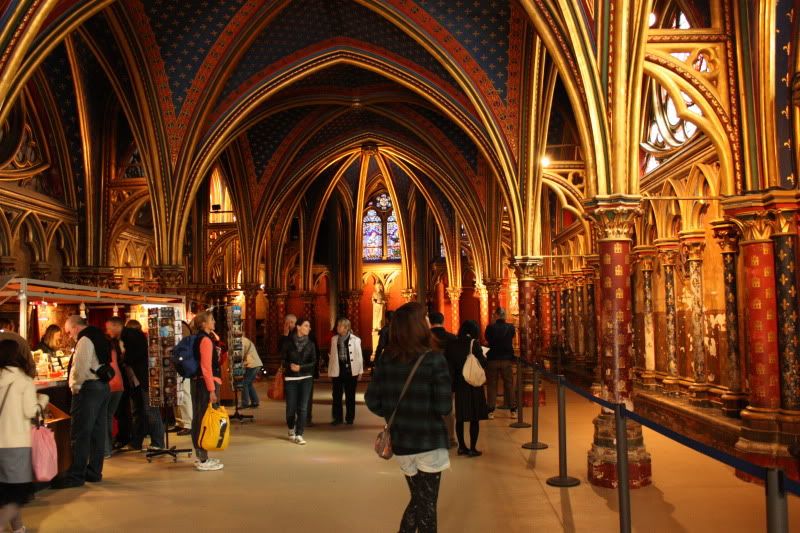 This type of art was all over the walls.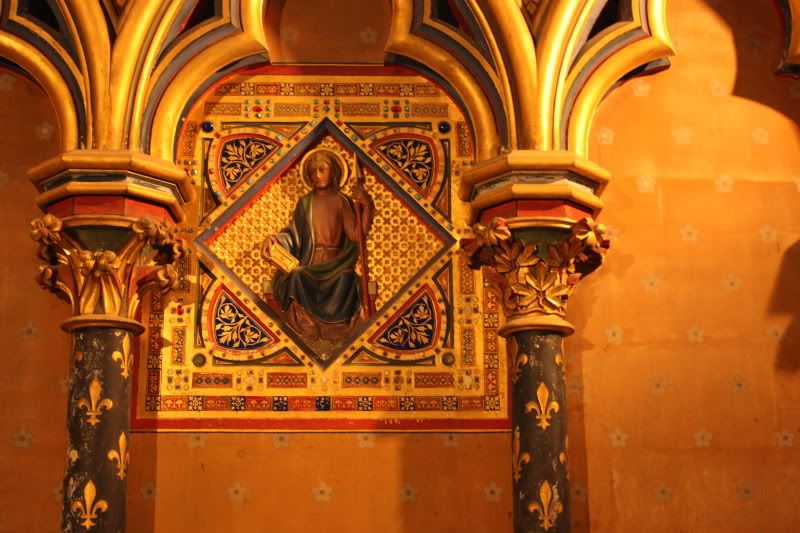 Top floor. Amazing... the walls were covered with stained glass windows! Too bad the front end was under renovation though.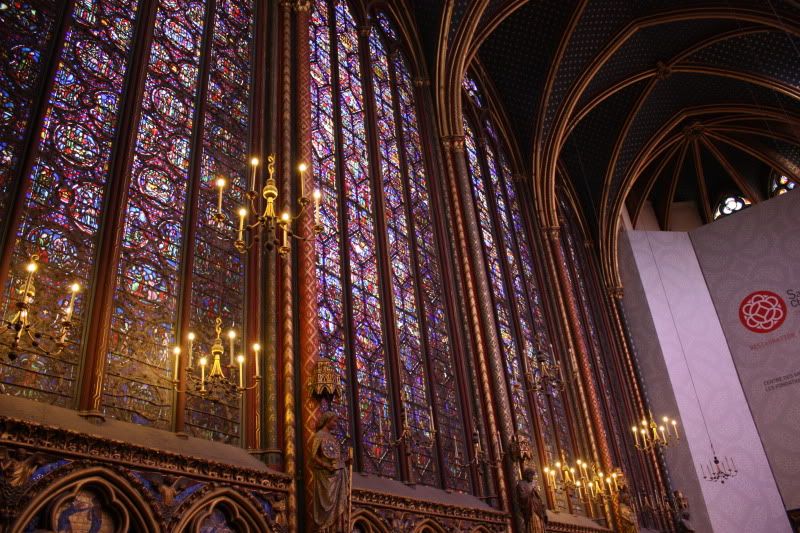 Pretty....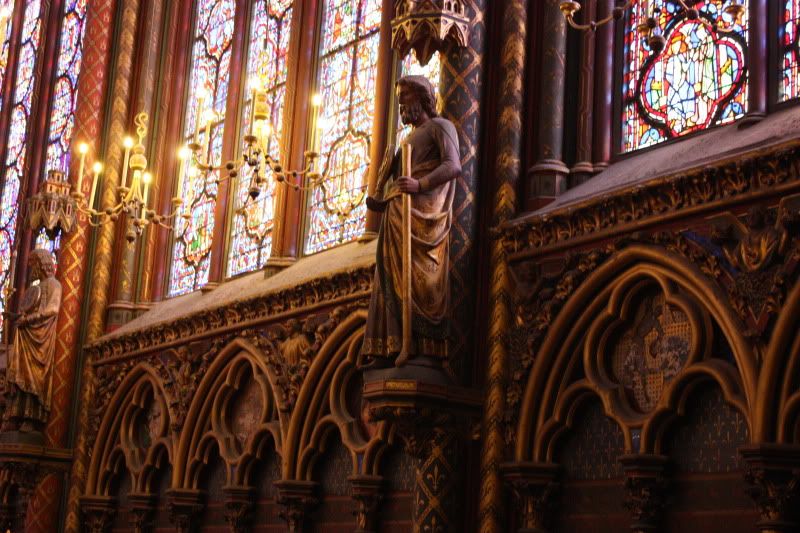 Stained glass up close. Every picture is different!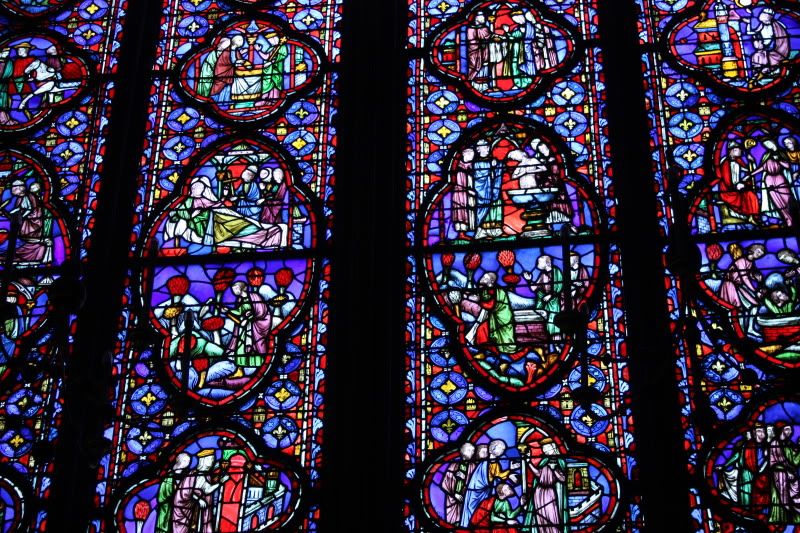 Ok so that's all for today. I know... so many photos!! Sorriez!! Have a goodnight!