I'm so glad this week is moving by fast! I'll be going to NYC on Saturday then to DC! I went to NYC 4 years ago but I've never been to DC before. Well I'm starting to pack already just to make sure I don't forget anything important. I hate it when that happens!


I just wanted to blog before leaving... I know I won't have time on the trip. I've been drinking a lot of milk lately. I never liked the taste of milk before but I'm starting to have a thirst for milk lol! My face has actually gotten a lot smoother since starting! Some people have actually broken out from drinking milk so it may be bad for your skin in that way! I guess I'm one of those people who didn't get acne from milk. Here is my fave kind of milk! I would get 2% but my dad likes 1% so whatever lol. I love the cute cow on it too!
I've been using a skincare line called Boscia for 3 years now and I'm not planning on trying anything new anytime soon. It's a line from the Japanese brand Fancl. It's really hard to get actual Fancl stuff in stores in the U.S. so I tried Boscia. Everything is preservative-free and their products contain botanicals. It works well with my dry skin. I heard they are also good for those with combination skin. I love their cleanser, Soothing Cleansing Cream because you apply it like a lotion then wash it off with water. My skin doesn't feel like the moisture on my face got stripped away. Their Makeup Breakup makeup remover is awesome too! You use it the same way as the cleanser! Those two products are my fave from the line. I highly recommend the moisturizers too. Make sure to use it up within 6 months after the open date. It's not hard to do since the bottles don't come with that much product. I don't think I could go anywhere without the products in the picture except the eye cream. I would try something cheaper since I haven't noticed any changes in my undereye area while using this.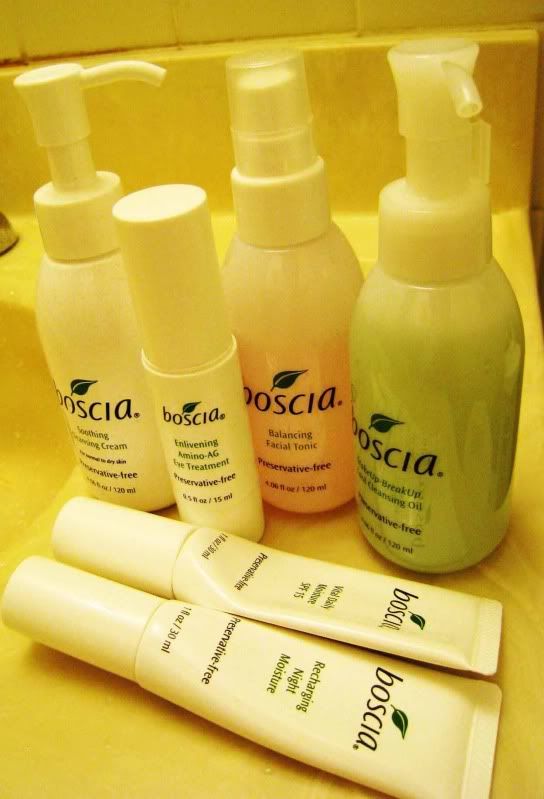 Products in the picture:

Soothing Cleansing Cream
Enliving Amino-AG Eye Treatment
Balancing Facial Tonic
Makeup-BreakUp Cool Cleansing Oil
Vital Daily Moisture SPF15
Recharging Night Moisture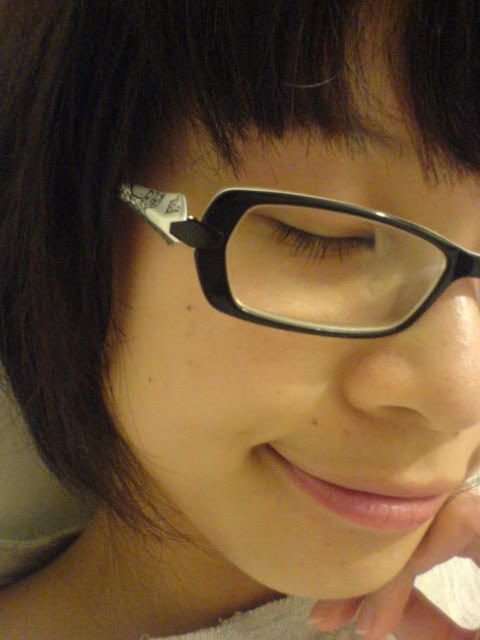 Here's a pic of my skin at the moment. I don't have BB cream on or anything. I didn't want to use my whole makeup-less face in the pic lol. I'll probably scare some people.
Ok time to sleep! Thanks for reading!