It's already Sunday and did it rain today? I stayed in today so I have no idea! The floor outside seemed to be wet. Well anyways, I went out with Satomi yesterday and we had so much fun shopping! Quite tiring too. She'll be going back to Japan this summer so she really got her shopping in yesterday lol. I'm glad she had so much fun. I was a bit late though because the stupid streetcar took forever! I felt so bad! We had ramen for lunch and we ate some froyo at Ce Fiore. I love that place! I was super excited because they had the green tea flavor. That's my fave flavor of all time! We spent the most time at the Forever 21 3 story store in downtown SF. There were so many people and we waited for the dressing rooms for such a long time! We bought some similar things lol. We got the same shorts since they were super super cute! It was a little lose for me but I can always wear a belt right? I was wondering why I got the yellow bag since I wanted those new bright pink bags! I found out it was because I didn't buy too much clothes since the pink ones are larger. Satomi was so sweet and got me a little fan! It's so pretty and I love the bottom accessorY! It can be used as a cellphone charm as well.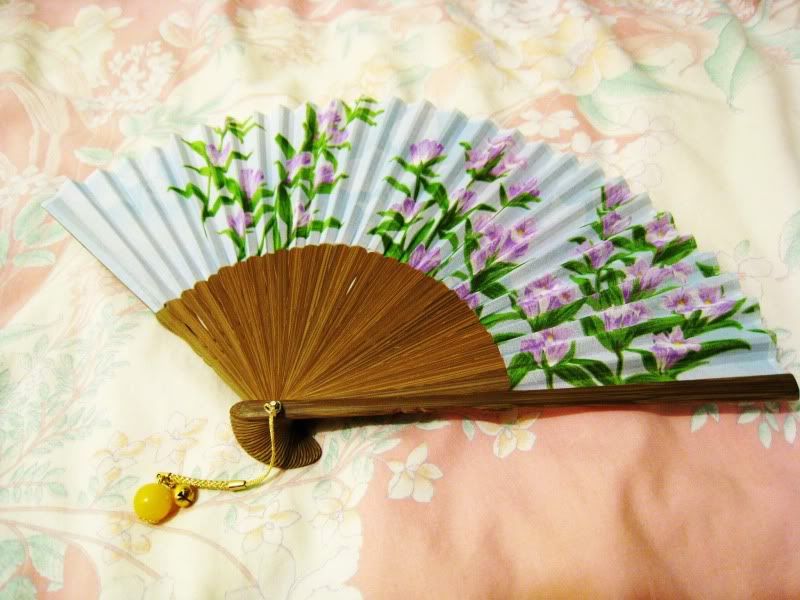 She said that she will come back to the US in the future which is awesome! I might visit her in Japan sometime too.

I didn't do anything today. It's sometimes nice to just stay at home and rest. I've been watcing TV the whole day and am currently watching Iron Chef America haha. It's funny because I can leave the Food Network on the whole day and I won't get bored. It's fun watching those hamburger showdowns and getting hungry at the same time. I did make an appointment for a haircut with Yumiko though. She's so popular nowadays! I got the last spot on Saturday with her before she goes on vacation! My hair is a mess right now and I feel like a hairy dog. I haven't had hair this long in a while and I would like it to be shorter! I'm not sure how I want to cut my hair but these are some that I'm thinking of. I want straight bangs in the front, so these pictures are very similar haircuts.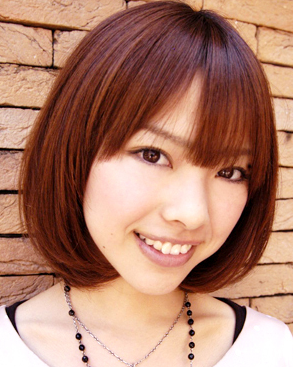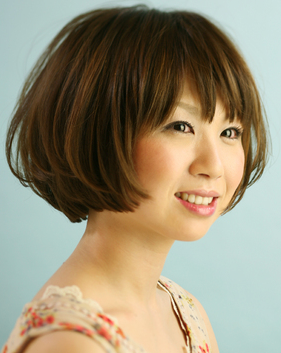 I'm leaning towards the third one since I want it shorter with some volume!
I got all those hair photos from rasysa.com. I love how many styles they have on that site.