It's been so warm lately... I'm LOVING it! I'm so happy that it finally feels like summer. It's my favorite season! Too bad San Francisco weather doesn't follow seasonal patterns though. Anyways, I'm updating with Marie Antoinette's estate. It wasn't as grand as the palace but it's the simplicity and girly aspect that I like.
Loved this simple hallway. It was nice that we could take decent pics because it wasn't as crowded here.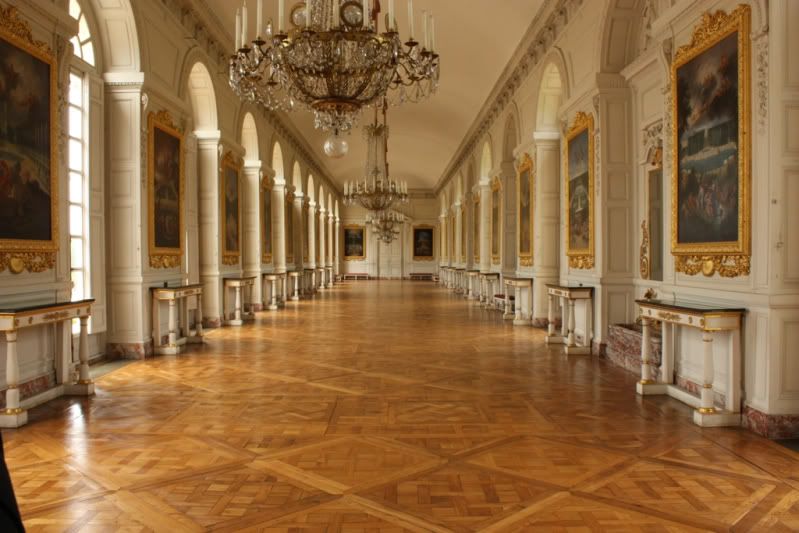 The cool yellow room!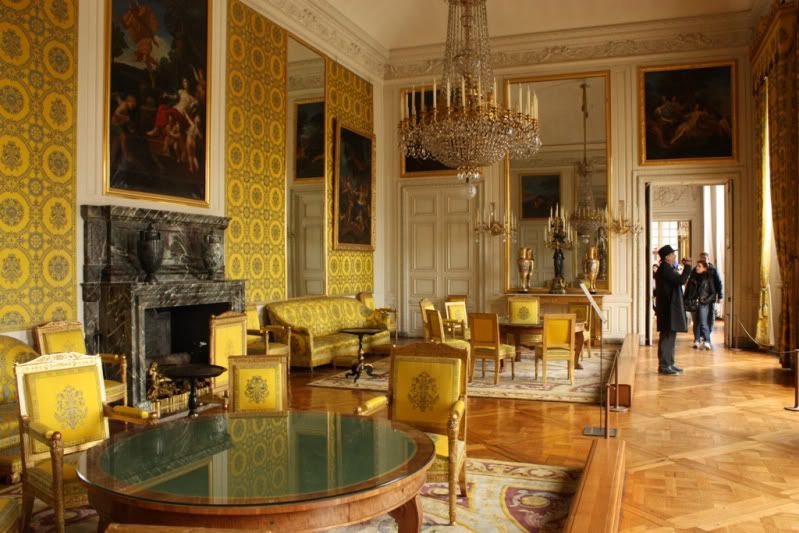 Bedroom! Too bad the sign is in the way.
Even simpler hallway. Can you tell that I love hallways? hehe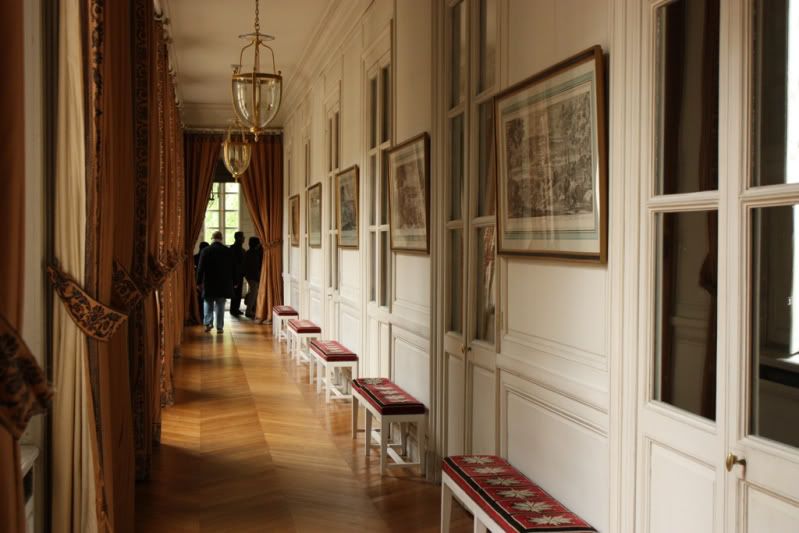 Cute music room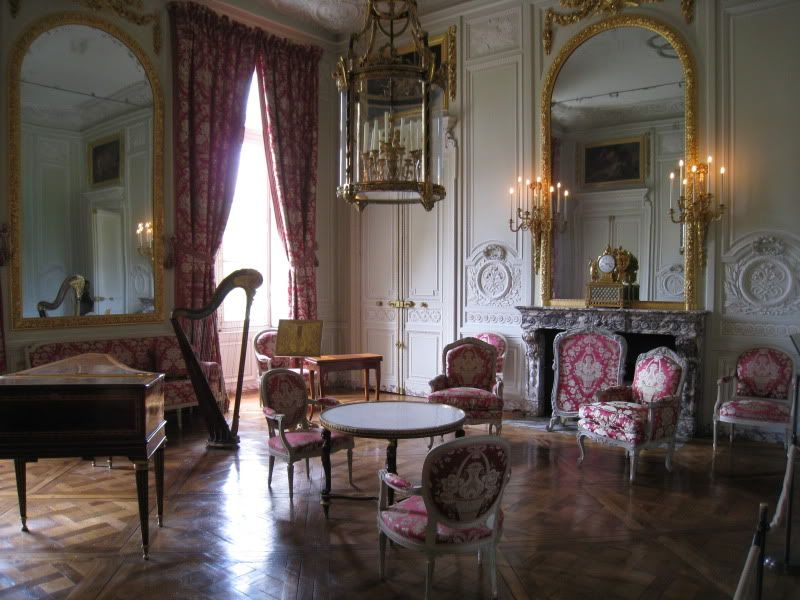 Super cute seats! I want to own one of these!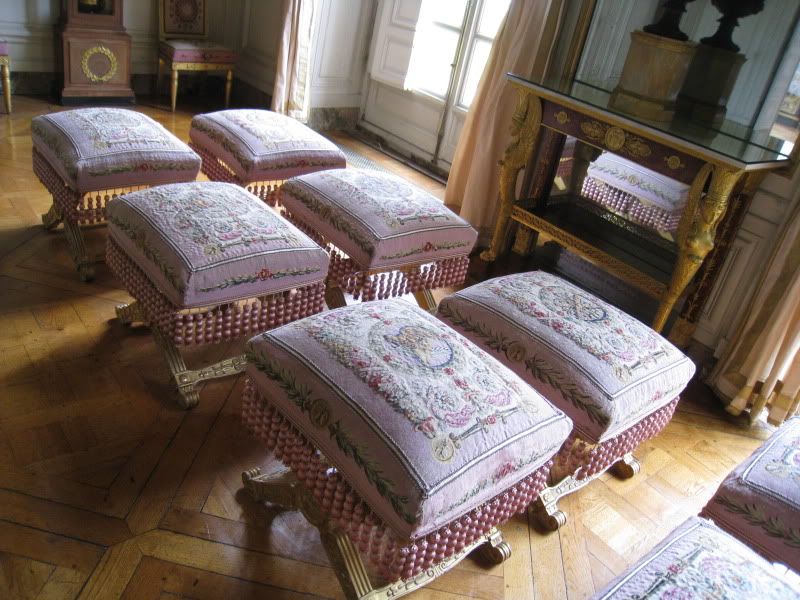 I forgot what room this is but I think it looks like an office doesn't it? Maybe a meeting room?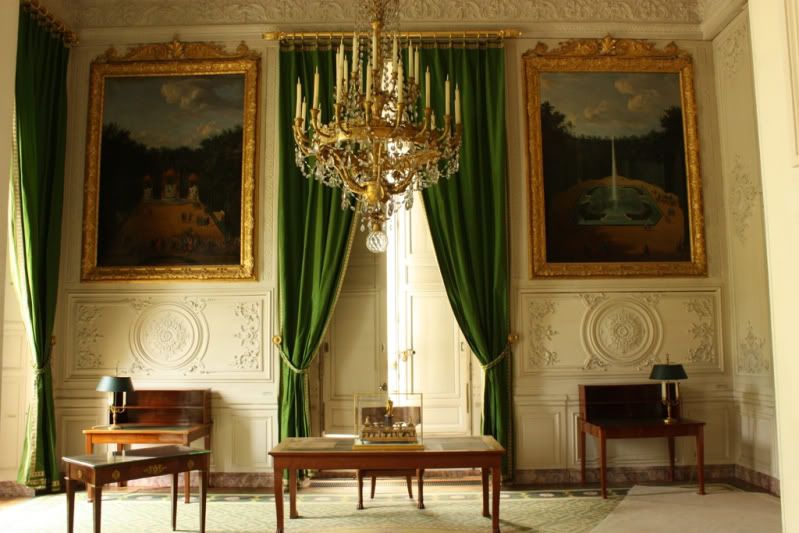 The girliest room! I love the floral print!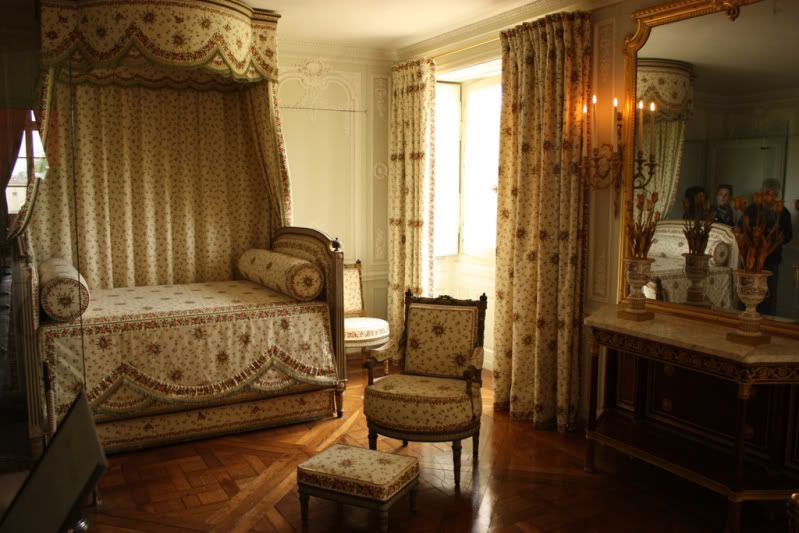 SO that's all from Versailles. It was definitely one of the highlights of the trip. Sorry for posting so many pictures! I get so sad when looking at these pictures because I feel like I need another vacation already haha! I have so much more I want to blog about but I'm just so tired after a long day at work. I think I only have two more Paris posts and that's it. Next up is random Paris stuff. See you later!