I had such a great weekend full of family stuff. It's nice because I haven't spent much time with them lately and it's great to just stay home after a long week of work!
I have more updates from NYC! This is just the sightseeing part so there will be no food included hehe. I have so many pictures so it was hard for me to pick out which ones to post on here. I didn't take pictures of every place we went to like Soho! We were too busy shopping haha!
View of part of Times Square from the M &M store.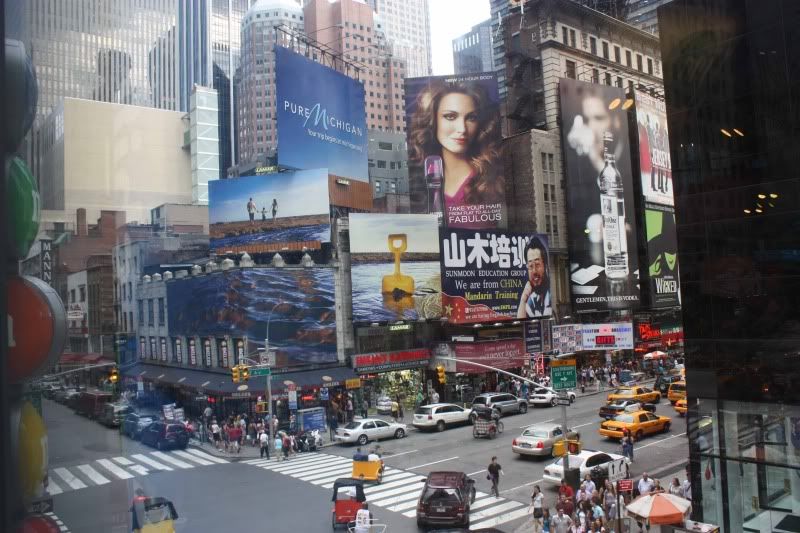 M&M store and Hershey's store in the background! I wish the Las Vegas one was this cool.
Big yellow M&M and I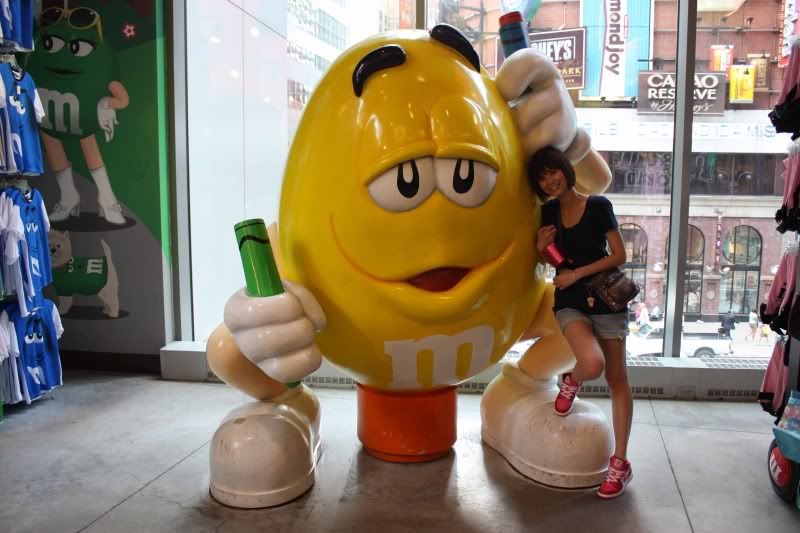 Times square at night!!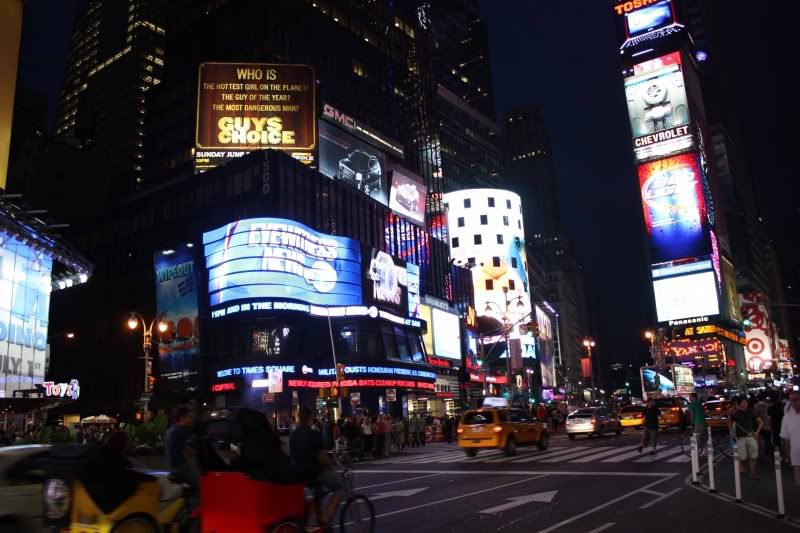 The bf and I at the Rockefellar Center! There were too many people.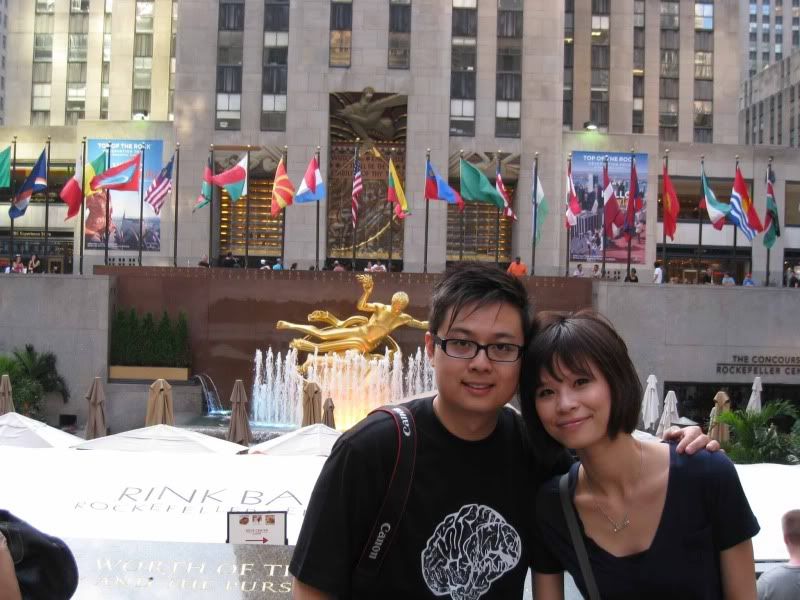 The famous LOVE! It's very huge!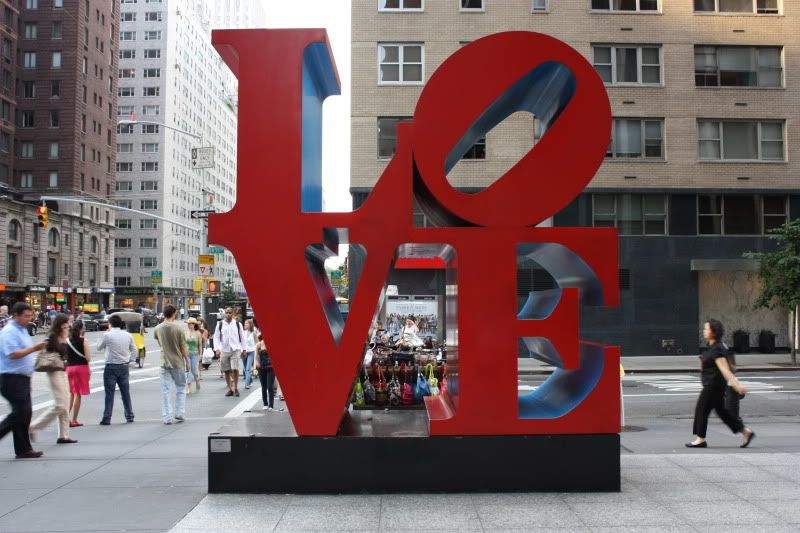 At NBC! Can you tell the peacock's feathers are composed of candy? I'm not sure if they're M&M's or skittles tough. We took the Studio Tour but picture taking was not allowed.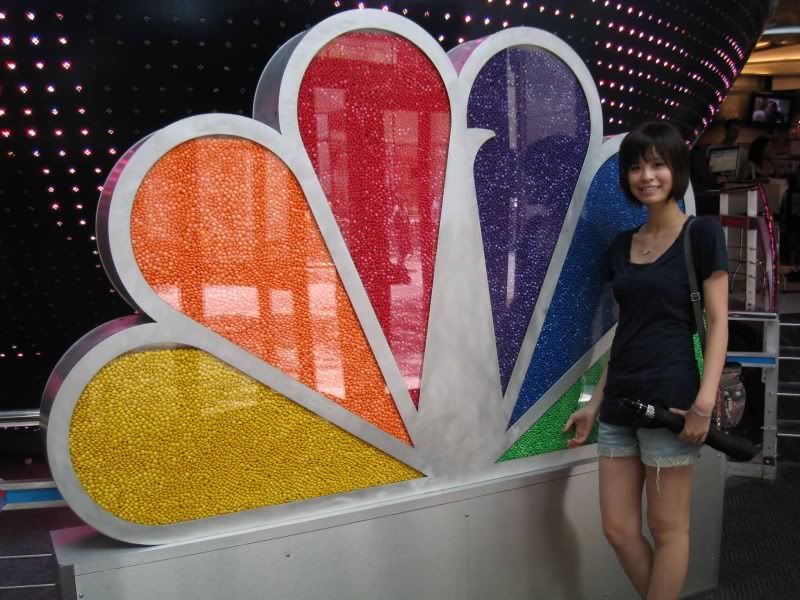 Leaving Manhattan to go see the Statue of Liberty on the free Staten Island ferry.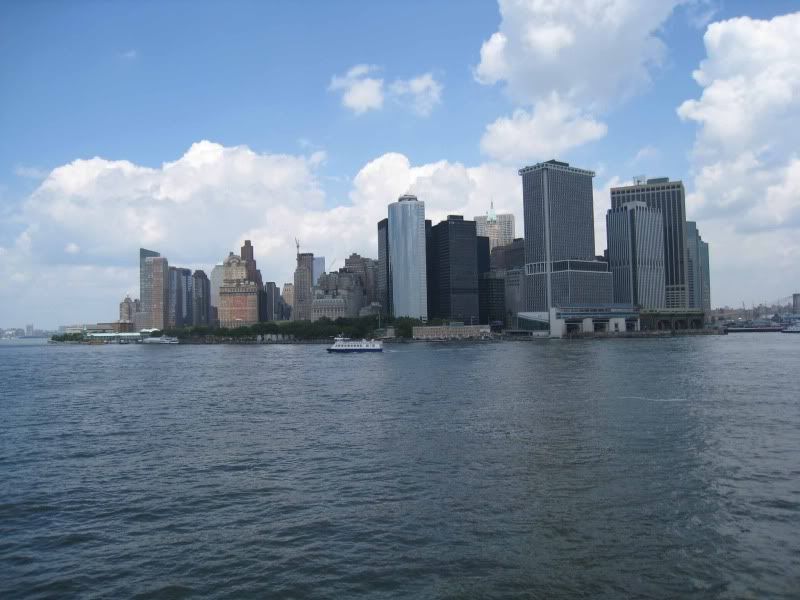 Yay Statue of Liberty!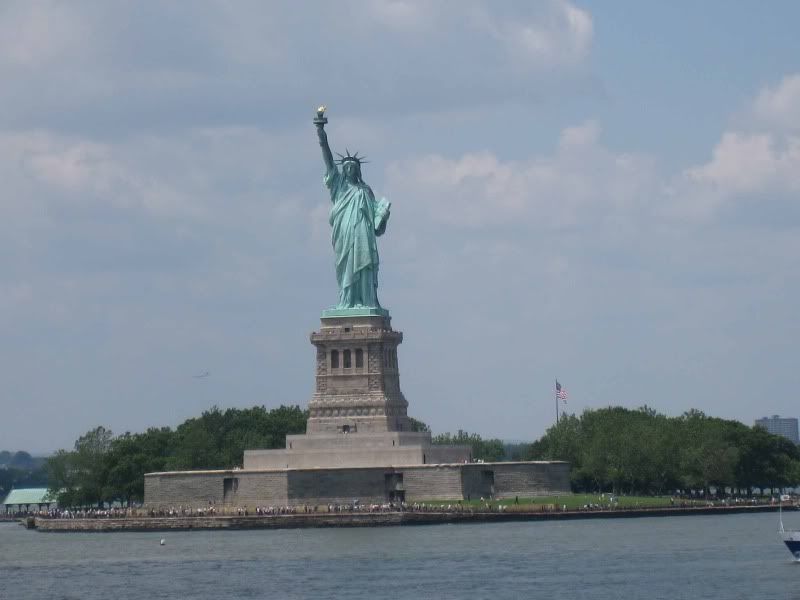 Outside the UN (United Nations). I thought this peace gun was cool.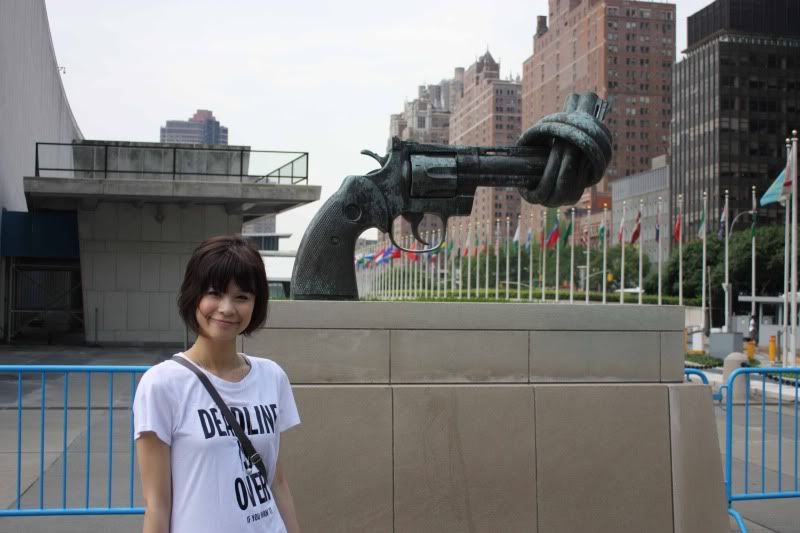 Inside the UN! I felt so overwhelmed during the tour. We saw what the UN soldiers were trying to do for the world today. Exhibits such as remains from the atomic bomb in Japan showed why war is terrible!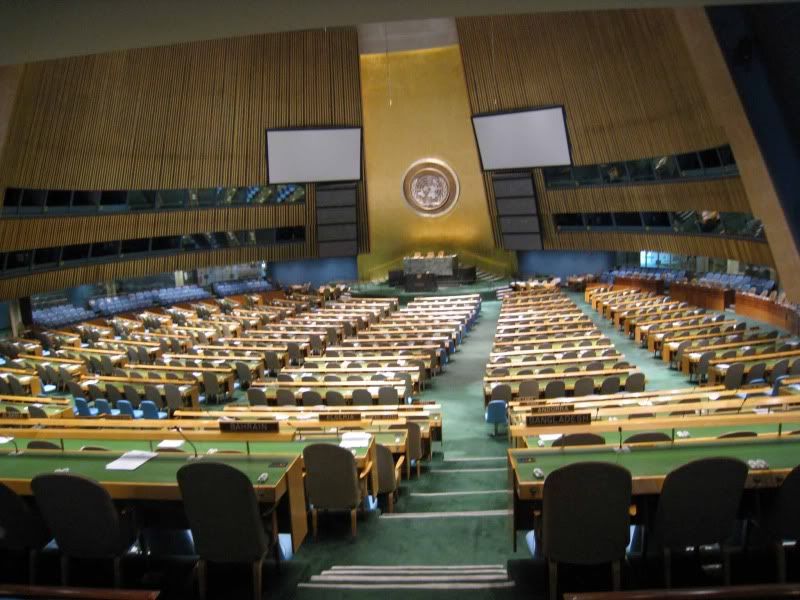 We went to the Apollo theater tribute to Michael Jackson. There were many fans from everywhere in the world.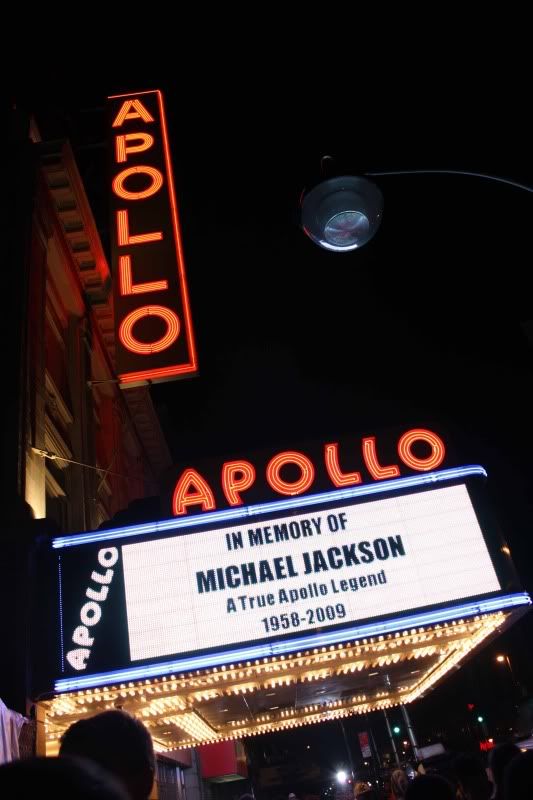 Some special gifts that the fans left. The figure of Michael Jackson in the pic was completely made out of flowers.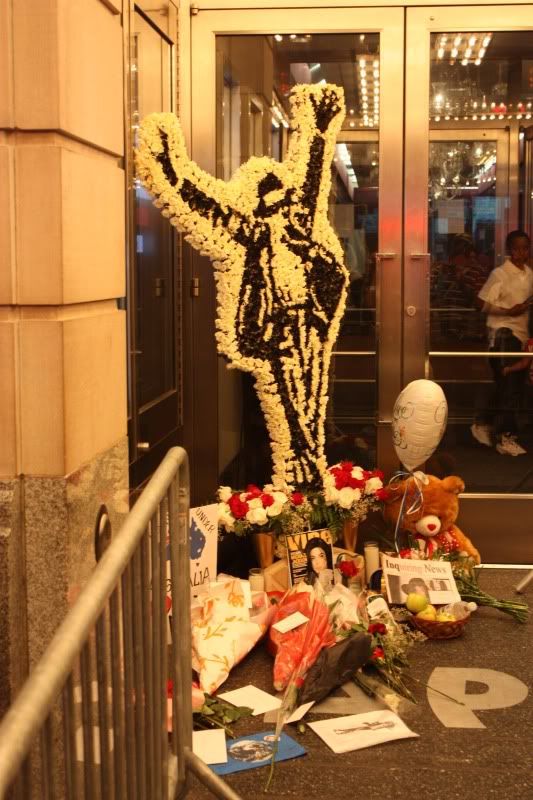 I know it's a lot of pictures for one post but there was just so much to do in New York! It was so fun.. I want to go again. My seems like more of a photo blog now but I'm fine with that though. Back to watching that Taiwanese singing show!