Hi there!
It's been a busy week but it went by so fast! I really don't have much to blog about but I just wanted to write an entry. I went to Safeway before work to buy some Pringels and Kettle chips since I've been craving chips everday! I really should stop it because it's just going to give me pimples.

Anyways, my coworkers and I are doing a NBA finals pool to bet on who would win in which game and we each put in $5. Now who did I pick? I picked the Orlando magic and they would win it the 7th game. Today was the first game but it was really tough for me to listen to the game on the radio because Orlando lost soooo badly! It was just a horrible start. Oh well, maybe they'll do better later HAH!

I really want a dog at the moment but I'm still living at home with my parents so it's probably not going to happen unless I move out! At least I'm surrounded by cute doggies at work hehe.

This cute puppy posted below is Brady and he's a dog at work! He's a little shaggier now though since his hair grew out! He knows he's cute and he loves belly rubs!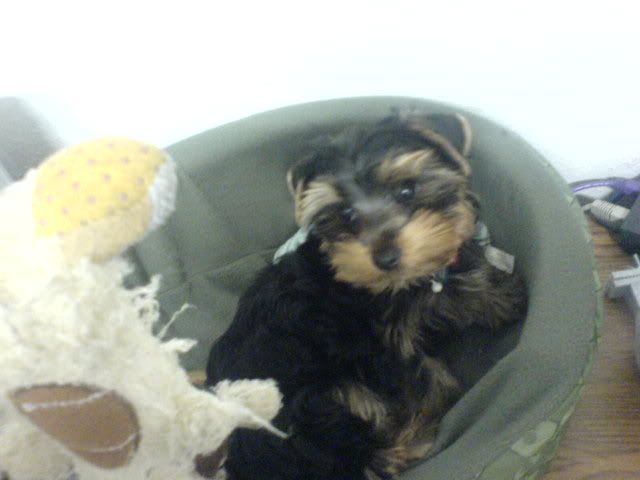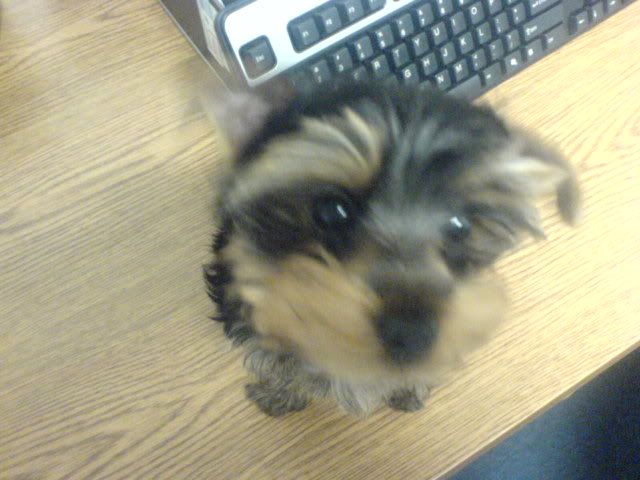 I also want to post a pic of a dog I saw at the airport in LA. He's the first dog I've seen fly on the plane. He's such a good boy too... he didn't bark and just slept for the most part. His owner said that he's already 9 years old. I wanted to sit next to him on the plane but this other girl took the seat before I could! grrz~!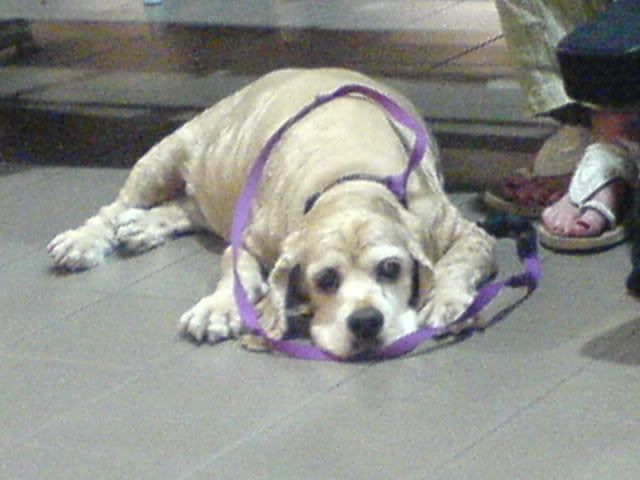 These pics are crappy because I took them with my cell. Ok that was all I wanted to blog about for today.