It's finally Friday!! I always look forward to the weekend because I can rest! I just wanted to write about a restaurant in San Francisco I went to last weekend called ChouChou. It's a restaurant that serves affordable French food. I say affordable because it's possible to have a good full dinner for $30! The owner is so nice and the staff are very sweet also. I loved the atmosphere since they bring most of the couples upstairs with a more intimate feel. You can see everyone downstairs since it's basically like a balcony up there. Well on to the food... everything was so delicious and flavorful! I will come back and try other items on their menu. Here are some pics of the place and the food.
The inside was very blue too hehe.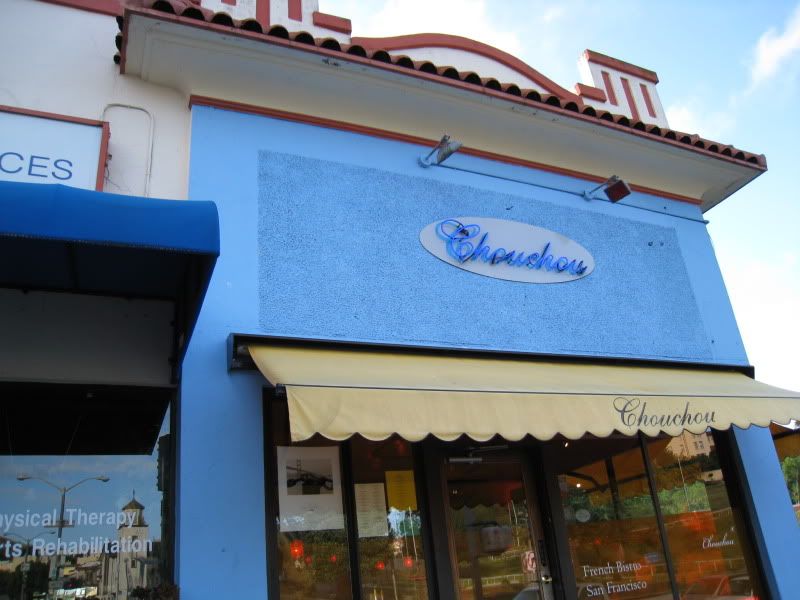 escargot! they don't give it to you in the shell. the thing in the middle is actually a bone lol. They put some of the escargot in there. Very tasty but it could get salty!
Warm Goat Cheese Tart! This was SOOO good!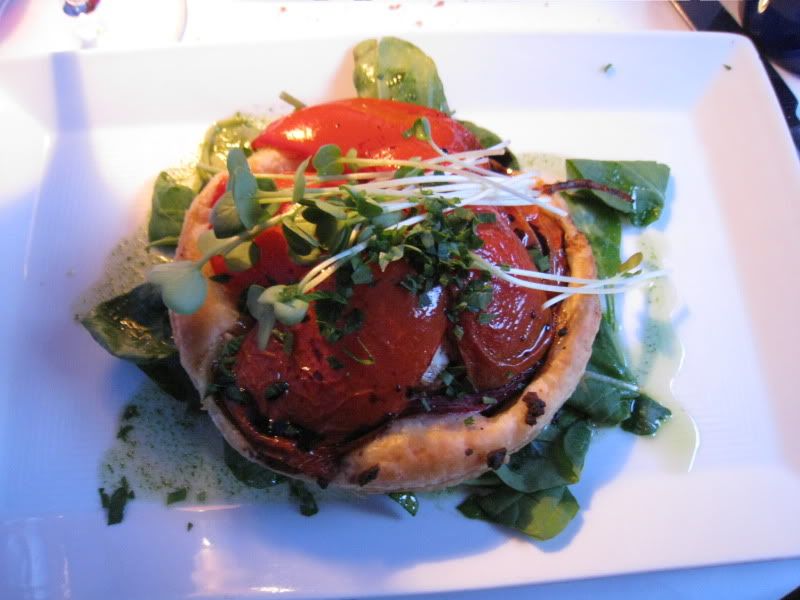 Kobe steak! So delicious! Ignore my bf's hands please hehe.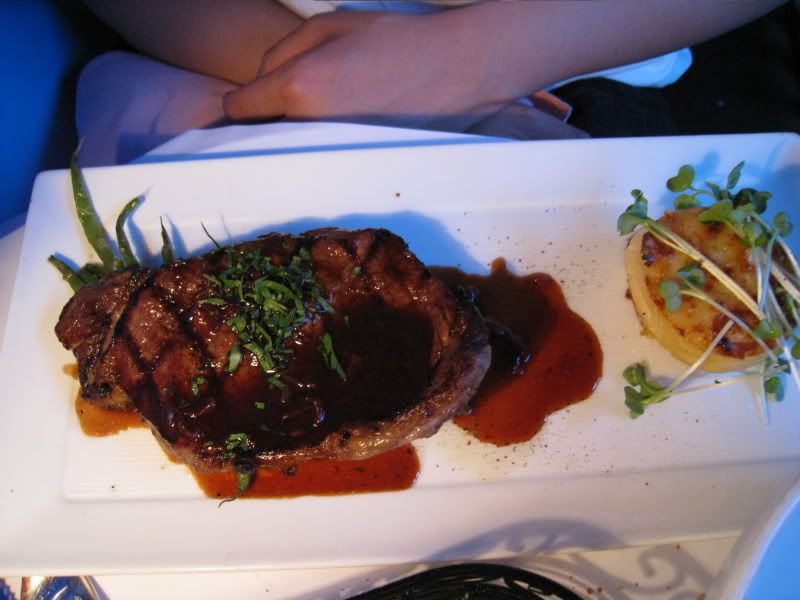 Steamed mussels! It came with fries and the sauce is like a chowder! I drank most of it haha. So good but the fries were soggy.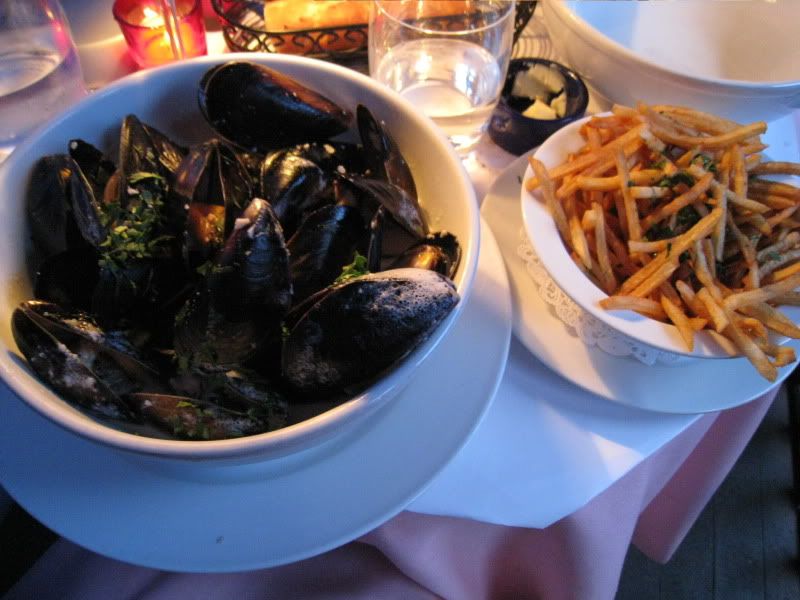 Mandarin orange chocolate tart. Good and not too sweet. Too bad they ran out of the fruit tarts because we really wanted to try that!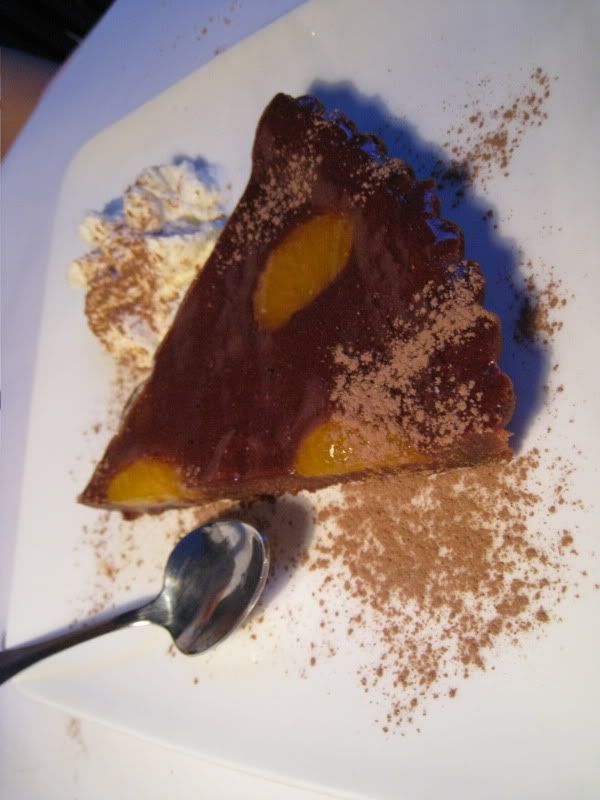 I'm actually really hungry right now. Looking at food makes me feel this way lol!